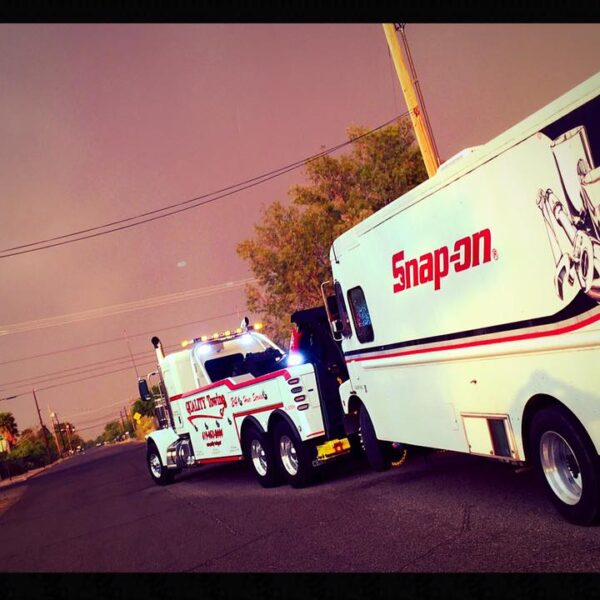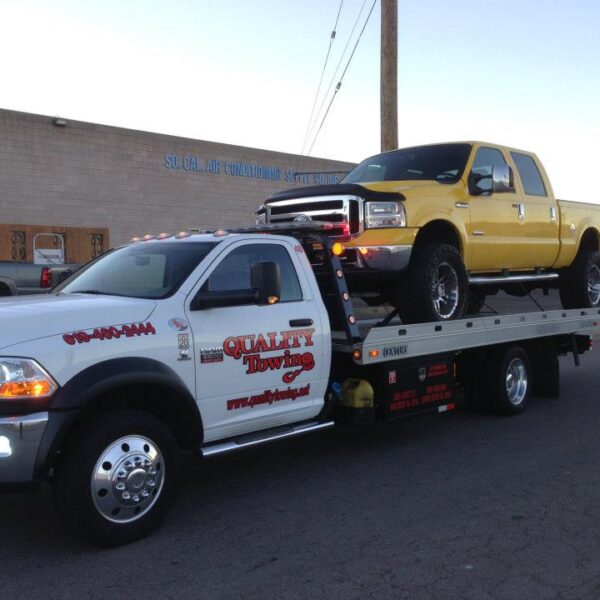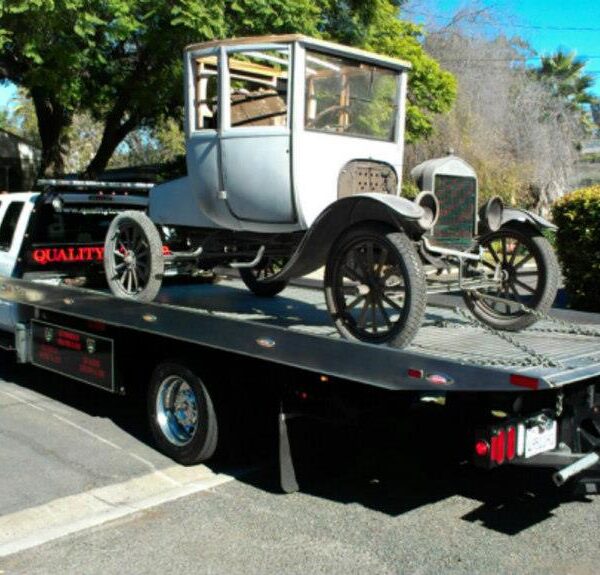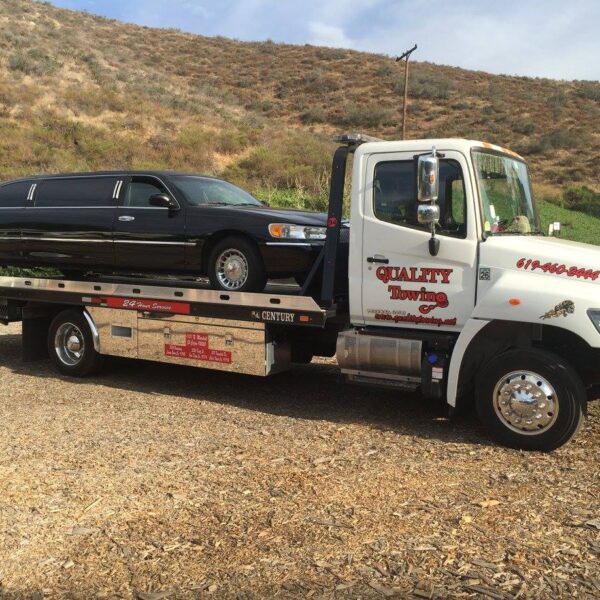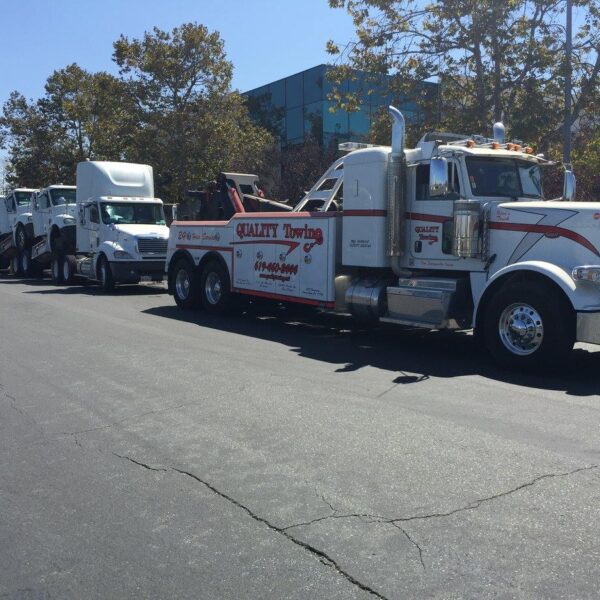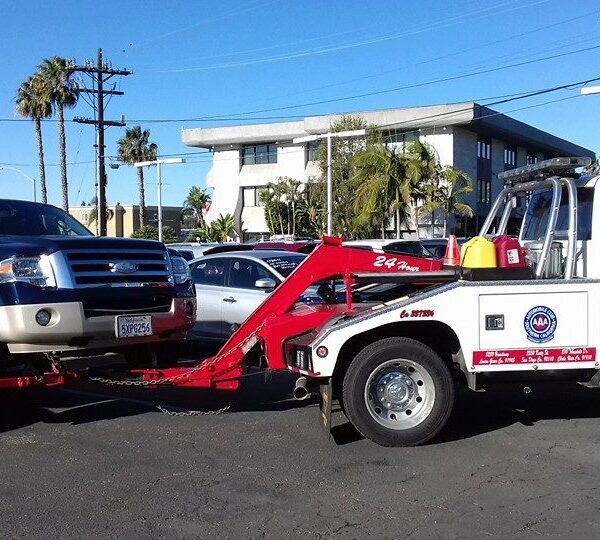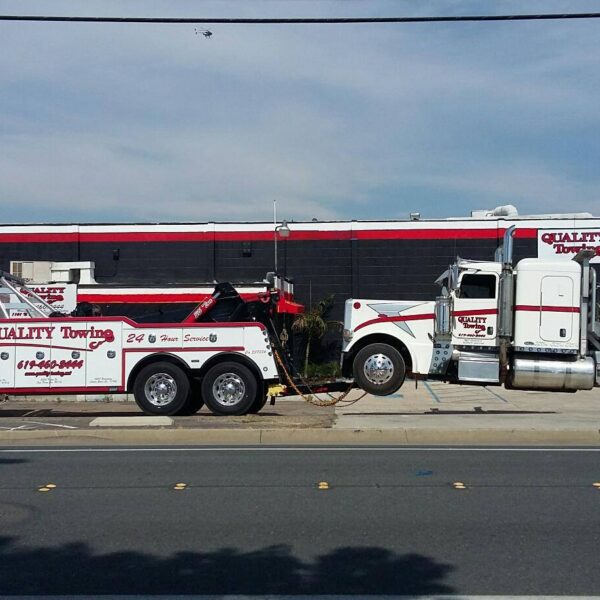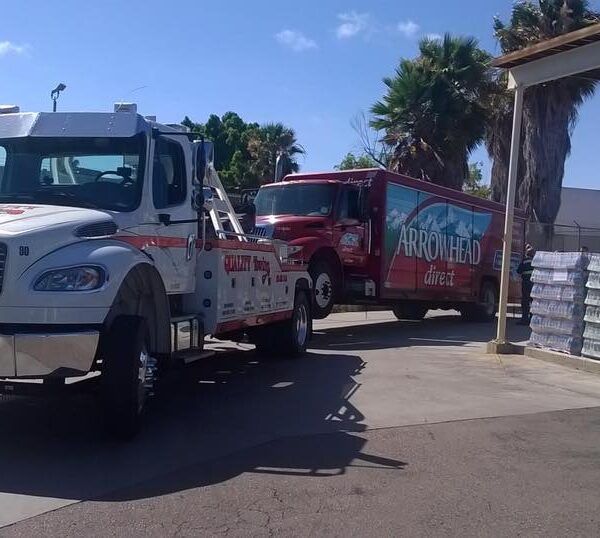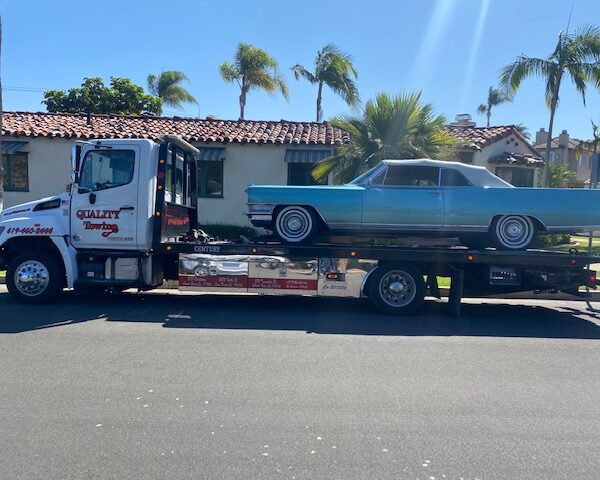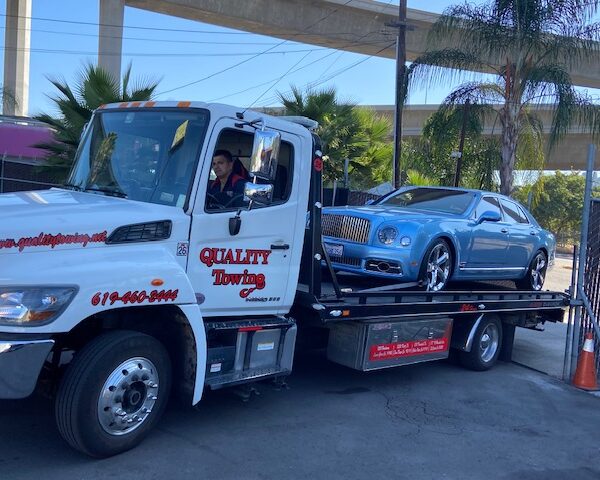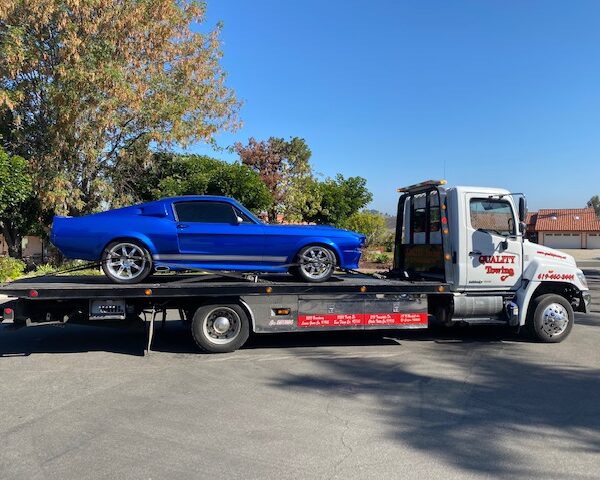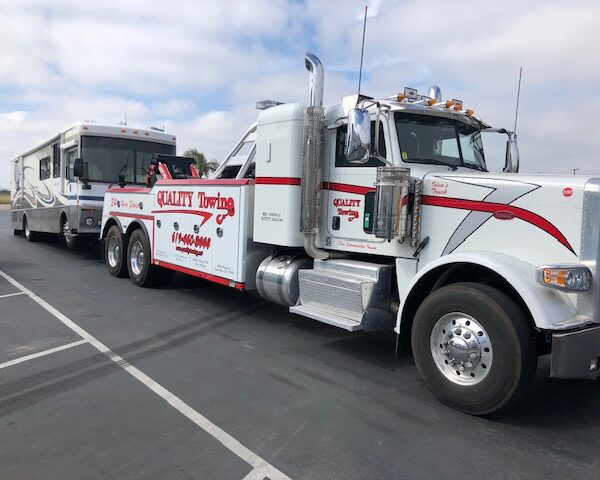 ---
Call us now at (619) 460-2444 to receive a quote!
---
Let Us Tow Your Vehicle to the Nearest Auto Shop
Basic and Medium Duty Tow Service
Quality Towing has a fleet of tow trucks that are available around the clock to help you. From recovering your vehicle from an embankment to a basic tow from point A to B, we have trucks that can do it all. Call us today to have your vehicle recovered or moved to a destination of your choice.
Heavy Duty
Here at Quality Towing, we have the equipment to take on all types of commercial recoveries or basic tow services. We tow heavy duty vehicles from semi-trucks with trailers to charter bus motor homes. Call us today to have us move your vehicle to safe grounds or transfer it to a location of choice.
Roadside Services
Stuck on the road, need help changing your tire, replacing your battery, run out of gas, or need a jump start. Give us a call and we will send you one of our trained professionals to get the job done safely and timely.
---
Distance Isn't an Issue for Our Towing Professionals
Southern California is both a beginning and a destination in the eyes of many people. Commuting, vacationing and livelihoods are all conducted on the highways and byways of this community. We are proud to be a part of the life here and fulfilling a roll in which we can benefit all the drivers that take to our roads. Though many people think primarily of our function as the emergency towing and roadside assistance experts in the San Diego area we have much more to offer. Our highly trained and fully certified team is committed to the highest levels of service and honest affordable pricing policies for every job we're inquired on. Our team of technicians can help you with any towing job you have whether you need to get your vehicle towed locally or long distance.